Our Mission: Through the Knowledge and Ability of our People and the Technology of our Products we deliver the best possible Solutions to our Customers.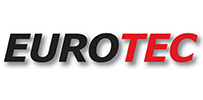 Since its establishment in 1985 Eurotec has been building an enviable reputation not only as an importer and marketer of a wide range of superior quality Controls, Instrumentation, Gas Detection, Humidification and Ice-making equipment for the HVAC, Refrigeration, Industrial Process, Electrical and Food industries, but also as a company whose people are committed to providing their clients with total quality service.
This commitment sees the Eurotec Team working closely with clients as well as designers and specifiers, ensuring that the advice offered in terms of products and applications are in the best interests of our clients.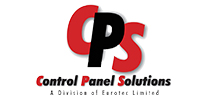 Eurotec has been building and supplying Control Panel Solutions to the Refrigeration industry since 2008. Since then we have become a leading manufacturer and supplier of Refrigerated Milk Vat control panels to the dairy sector controlling the refrigeration system(s), pumps and CIP functions as well as Condensing Unit control panels for OEM's, custom control panels for Refrigeration Racks, Chillers and a variety of commercial refrigeration applications.
In 2012 the Control Panel Solutions division (CPS) was established to reflect the growing control panels business and we now supply standard custom and OEM Control Panel Solutions to the Refrigeration, HVAC and Electrical markets.
Dairy Cooling Solutions, a division of Eurotec was established to supply solutions to the Dairy Sectors milk cooling technology challenges, improving efficiency and milk quality on the farm.
Eurotec are proud to be appointed the New Zealand distributor for Packo Inox, a leading European manufacturer of Dairy Cooling products. Packo is considered a pioneer in the field of milk cooling and is the oldest milk cooling tank manufacturer in the world.
For over 20 years, Packo's presence in Australia has resulted in over 1500 new Packo milk cooling tanks installed on farms - and now available to NZ farmers through Dairy Cooling Solutions.
Packo is an innovative manufacturer of stainless steel components and installation for hygiene sensitive applications and processes. You can count on more than 50 years' experience in the food and dairy industry and the pharmaceutical sector.
Producing clean hygienic milk is only part of the equation for successful milk production. Once produced, milk must be chilled rapidly and stored correctly. The Packo range of cooling equipment delivers the vital fast, efficient temperature drop required and keeps the milk at optimum storage conditions ready for collection. Once cooled, technology is available to allow monitoring of the whole process and provide the traceability required by many of today's milk buyers.
Tanks available use either the direct expansion or ice water method of cooling - the most effective method. Chillers, heat exchange units, pasteurisers and cheese vessels complete the range of energy efficient equipment designed by the factory at Zedelgem, Belgium and manufactured both there and at factories in Ireland and China.